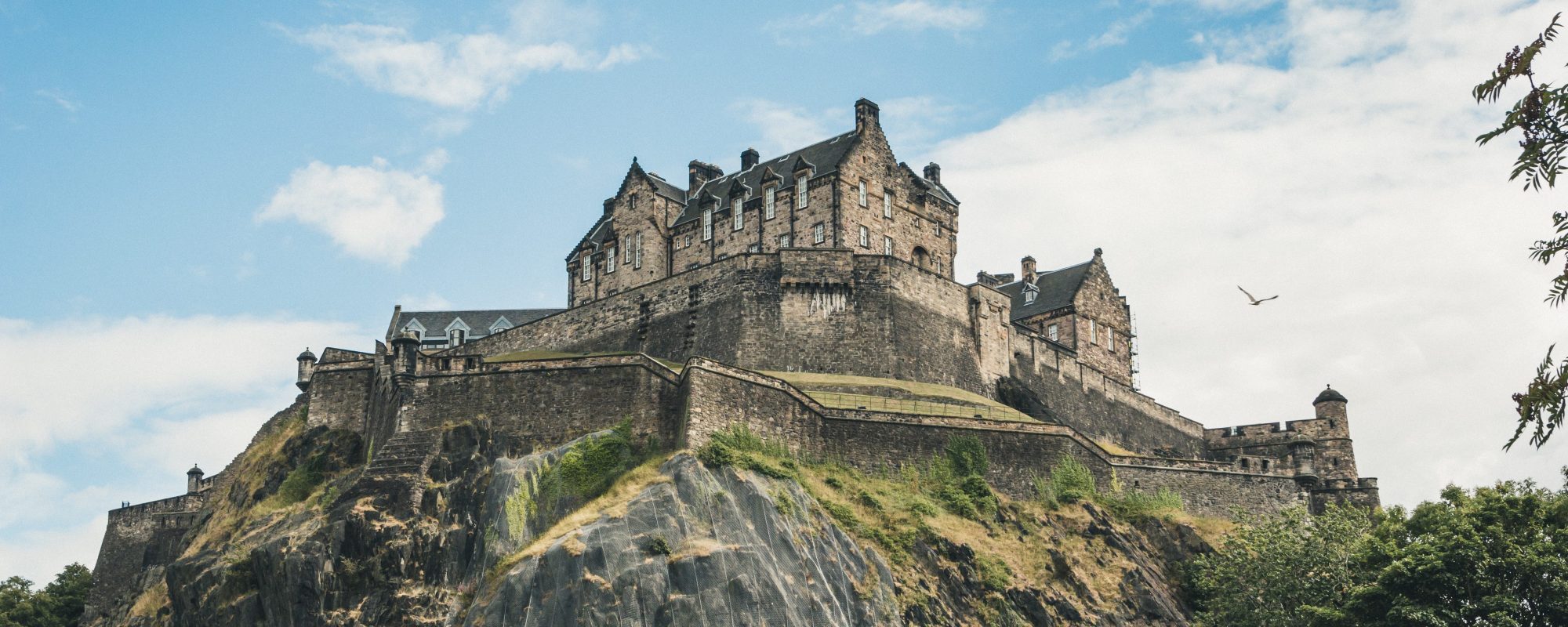 Edinburgh Shore Excursion
Adults from £49 (age 16+) Children From £44(age 6+)
Tour Highlights
This Shore Excursion is for the passengers on cruises anchoring at the Ports of Edinburgh: South Queensferry, Newhaven, Leith, Rosyth. Enjoy your time in port with a shore excursion around Edinburgh and the Lothians. Visit to 15th-century Rosslyn Chapel, and stop at Stewart Brewing to sample a yummy pint (or two!). Voyage through Edinburgh's Old Town, filled with cobbled Wynds and Closes, and learn about the city's history while touring the Royal Mile and exploring the Georgian New Town.
You will be met at the port by a Tour Skye representative who will then guide you to your transportation ready to commence your tour.
These are some of the highlights you will see:
Rosslyn Chapel
The journey starts with the visit of Rosslyn Chapel, founded in 1446, a fantastic visitor attraction that today attracts visitors from far and wide, drawn by its unique and mysterious carvings and the beauty of its setting. The chapel took some 40 years to build and its ornate stonework and mysterious symbolism have inspired – and intrigued – artists and visitors ever since. The Chapel has become world famous after the filming of the movie "Da Vinci Code".
Stewart Brewing
After visiting the chapel, move on to a local brewery where you can sample some of the most amazing lagers and ales produced, as well as buying some of the amazing local produce that makes Scotland so famous around the world.
The City of Edinburgh
Last stop is Edinburgh, the bonnie capital of Scotland. Your driver guide will be able to give you as much information about the area of the drop off and they will also be able to assist you with recommendations of places to visit.
With a plethora of world-class visitor attractions, sightseeing in Edinburgh is pretty easy, and you can experience different centuries of history without even moving. Head to the bottom of the famous Royal Mile and you'll find the 17th century Palace of Holyroodhouse, the modern parliament building and the prehistoric extinct volcano famously known as Arthur's Seat standing proudly next to each other. On the top of the Royal Mile you can find the Castle, the world famous Scotch Whisky Experience; and along or near the Royal Mile you'll find St Giles Cathedral, the National Museum of Scotland, John Knox House and the site of the Old tollbooth. If you wish to enter Edinburgh Castle, we advise to purchase your ticket in advance.
Ships
These are the ships we will be offering Shore Excursions from Edinburgh Ports:
27th June, Edinburgh South Queenferry, Ship Crown Princess

9th July, Edinburgh South Queenferry, Ship Crown Princess

Your Tour Skye guide will be there from 8.00am. We aim to depart as soon as the whole group has disembarked, hopefully no later than 8.30am.
* If yours ship is not in the list above contact us.