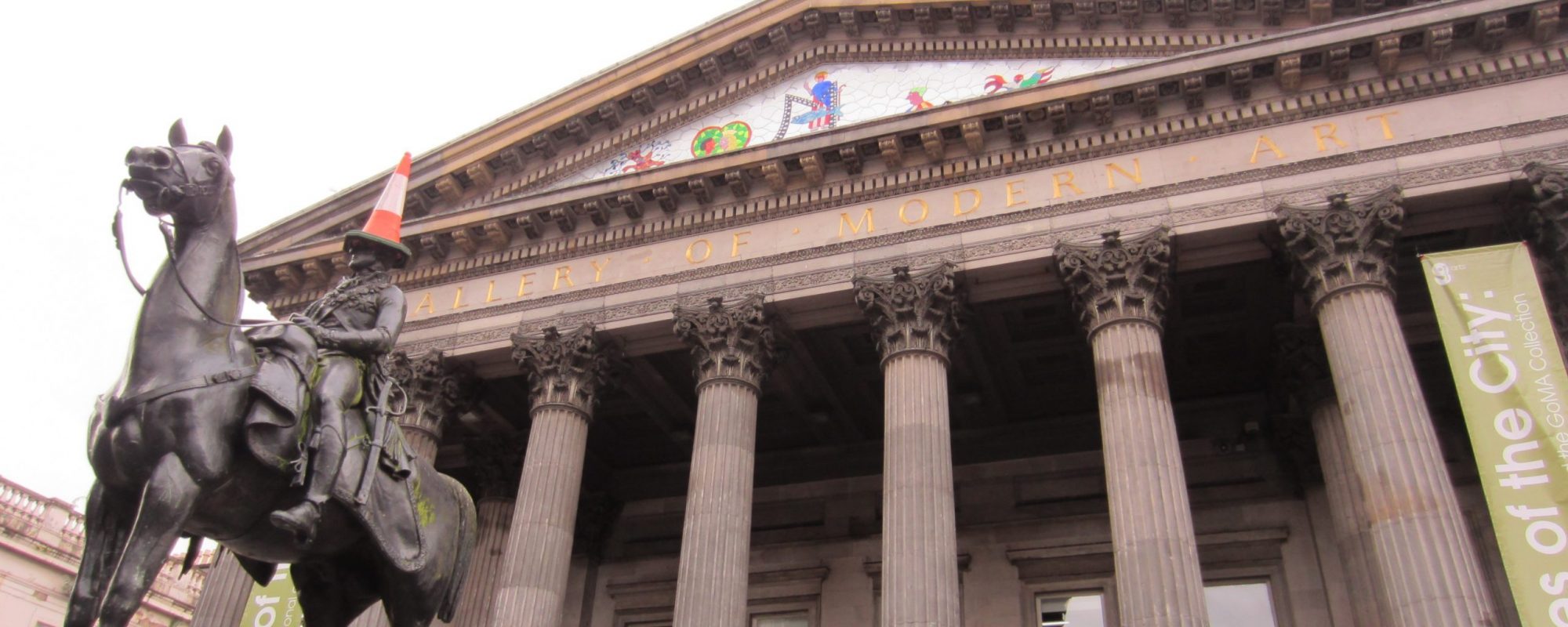 1 Day Glasgow, Loch Lomond, and Stirling Tour
.
Tour Highlights
This tour is for those who enjoy seeing the major cities of the countries they visit, and soak in the nature as well. On this day tour departing from Edinburgh you will experience the modern and dynamic city of Glasgow, the bucolic landscapes of the Trossachs National Park and Loch Lomond, and finally Stirling, one of the ancient capitals of Scotland, land of William Wallace and Robert The Bruce.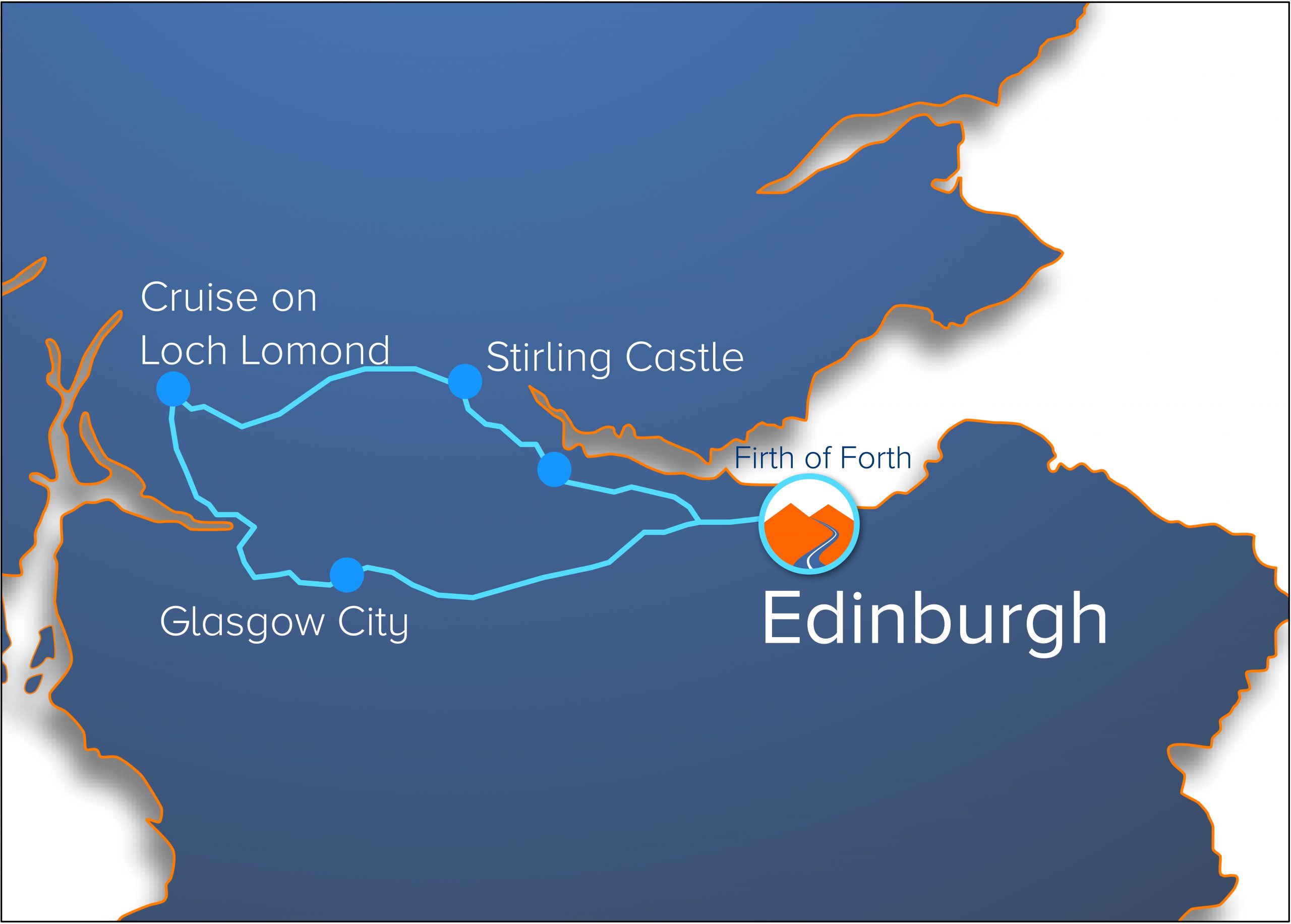 Glasgow
Enjoy Glasgow in a relaxing panoramic tour of the city, with brief stops at the main landmarks. Take in the Cathedral, the High Street, Tolbooth, the Market Cross, Glasgow Green with its beautiful Templeton, People's Palace and Doulton Fountain; the statue of the Duke of Wellington just in front of the Gallery of Modern Art, where you'll understand why the Glaswegians are most certainly among the quirkiest people in this world; then George Square, Kelvingrove Museum and Glasgow University, the second oldest universities of Scotland.
Balloch on Loch Lomond
We continue to the stunning Trossachs National Park and we stop on the banks of Loch Lomond, in a quaint town named Balloch. Here we can enjoy a walk along the Loch banks, or a cruise on its pristine waters.
Stirling Old Town and Castle
In Stirling you can visit the Castle, sitting high on volcano rock, is one of Scotland's most historically significant fortresses and offers outstanding views of the valley below hosting the Wallace Monument, dedicated to the national hero William Wallace, known all around the world as Braveheart, for the movie starring Mel Gibson, and Stirling Bridge, the setting of the most famous battle ever fought in Scottish history.
Alternatively you can opt for a leisurely stroll along the Old Town for some sightseeing and shopping.
The Kelpies
On the return journey to Edinburgh, we admire from the coach, the Kelpies, the 30 metre high horsehead sculptures designed by sculptor Andy Scott completed in October 2013.